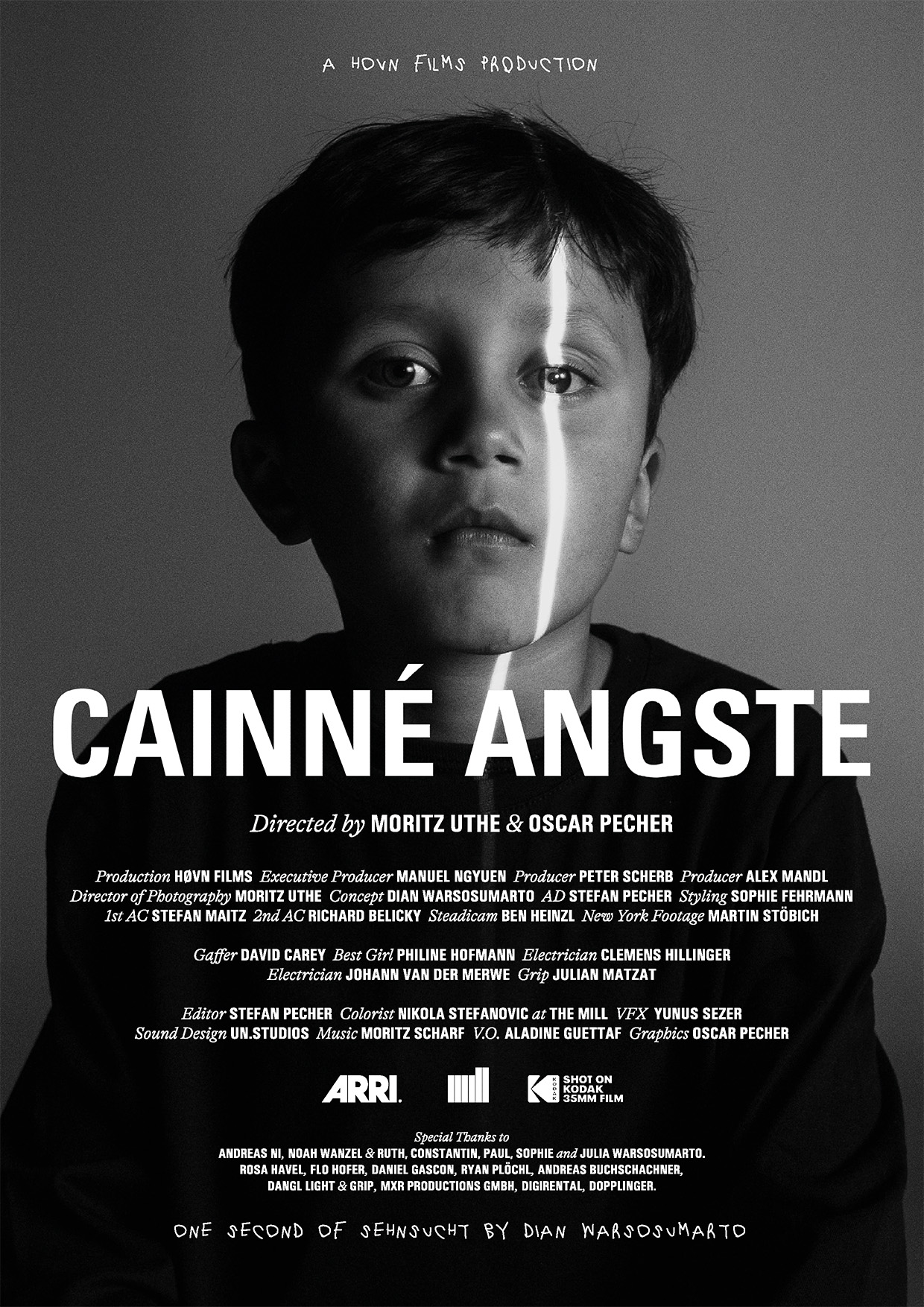 One Second Of Sehnsucht" deals with our creative protagonist's future, that actually didn't happen. Starting in the mid-nineties, Dian continuously dreamt about a life in New York City. To this day, he never lived or worked outside of Austria, and has never visited New York City.
Surrounded by the confrontation with his younger self(s), the film visualizes Dian's longing for long gone dreams and distant influences along the path of life. The voice recites his way of finding peace in acceptance of life as an ongoing process. Sometimes the things that never happen have just as big of an influence.
All that wasn't meant to be… matters just the same.
Crew

a HØVN films GmbH production DIRECTORS moritz uthe x oscar pecher DOP moritz uthe
EXECUTIVE PRODUCER manuel nguyen PRODUCERS peter scherb x alexander mandl ASSISTANT DIRECTOR stefan pecher A CONCEPT by dian warsosumarto
INSPIRED by martin stöbloh 1stAC stefan maitz 2ndAC richard belicky STEADICAM ben heinzl GAFFER david carey BEST GIRL philine hofmann
ELECTRICIANs clemens hillinger x johann van der merwe GRIP julian matzat STYLING sophie fehrmann EDITOR stefan pecher COLORIST nikola stefanovic VFX yunus sezer TITLE DESIGN oscar pecher SOUND DESIGN un.studios MUSIC moritz scharf VO aladine guettaf